Sale!
Accelerating Profits + Trade Manager Alert Dashboard Unlimited MT4 System Metatrader 4 Forex Trading
Compare
https://www.acceleratingprofits.com/
Original Price:  $499 $199 = $698
Content: Complete Accelerating Profits System Trade Manager Alert Dashboard  only 1 Bonuses!

DOWNLOAD 1.74 GB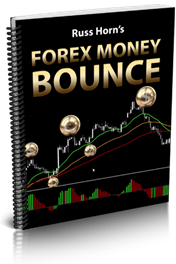 BONUS #1 – Value $250
The Money Bounce System
This system alone is worth the price you will pay today and then some…
Because it makes money with just two simple steps.
A simple 3-line trend following indicator provides the almost rubber-band-like action that price 'bounces' off of to show you shifts in an instant, so you can get into trades faster…
And let's face it. Faster is not only better in today's world of high frequency trading. It is critical.
And it immediately confirms any signal with a simple oscillator that shows you in bright red and green when the trade is long or short.
This system has a 2:1 profit/loss ratio. That means you make twice as much as you lose. It's just a matter of time before your bank account skyrockets with this system
5 Stars

4 Stars

3 Stars

2 Stars

1 Stars
If you finish the payment today, your order will arrive within the estimated delivery time.